San Francisco, California is the center of the area known as "The Bay Area" and is affectionately referred to as "The City by the Bay." It's a beloved city and the unforgettable subject of legendary vocalist Tony Bennett's classic ballad "
I Left My Heart In San Francisco
". His plaintive vocals are as iconic and popular today as it was when it was released 60 years ago. Nearly 875,000 residents live in an area that occupies about 47 square miles, which makes San Francisco the second-most densely populated city in the United States. It has several nicknames, including Frisco, SF, San Fran, and The City. Locals simply refer to it as San Francisco or The City and immediately identify non-locals because they use the much-maligned "Frisco" or "San Fran."
The city attracts more than 26 million tourists each year. They flock to see the "Painted Ladies," Victorian houses, Chinatown, Alcatraz Federal Penitentiary, and the San Francisco Museum of Modern Art, to name a few. Tourists can walk or drive across the world-famous Golden Gate Bridge, ride the city's cable cars, and indulge in local, freshly-caught Dungeness crab at Fisherman's Wharf; It's-It cookie ice cream sandwiches, which were created here in 1928, remain a delectable treat, and when it comes to handcrafted chocolates by Ghirardelli, you don't just get to enjoy these chocolate delights, you can tour the factory and ice cream shop.
San Francisco luxury homes are selling for a
median price
of $1,250,000. This figure is down slightly from $1,295,000 one year ago. However, the area is experiencing a seller's market—as is most of California. If you're thinking of cashing in on the market, here are some tips on when is the ideal time to sell.
The best time to sell your home isn't set in stone
The
COVID-19 pandemic
has forever changed the way people work, learn, and buy and sell homes. Eager homebuyers looking in the San Francisco Bay Area housing market can study online realty websites that mimic the multiple listing service (MLS), but they rarely provide 100% access to a home's history. Sellers have benefited dramatically from the pandemic since it has turned the "sell in spring" assumption on its ear. Despite this shift, however, sellers must be aware that, in general, house hunters slow their searches during the colder months, and interest resumes as the weather warms up. One exception to this lies with sellers in warmer climates. Snowbirds look for winter homes all year round, especially during the winter! Why? If they're looking to relocate to a warm climate, their housing search will also get them out of the cold, at least for a week or two.
Spring and summer are the best seasons to sell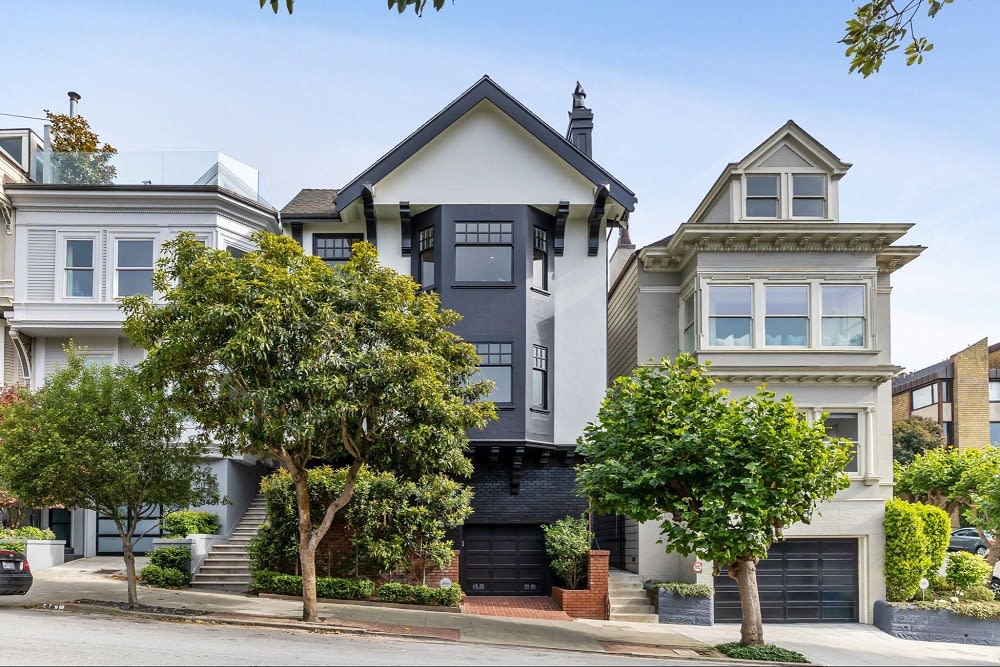 It's been a mantra in real estate circles that the optimal time to sell your abode amongst San Francisco luxury homes is during late spring through summer—and the earlier, the better. Buyers emerge from their wintry nests to begin the search for their next home, whether they're young families with school-age kids or empty nesters looking for a retirement paradise. Historically, families want to purchase a home early enough in the year that they can close the deal, relocate, and get settled before the new school year begins. For buyers looking during this time, it's ideal to obtain a mortgage pre-approval letter from a lender. Then, you can include it with your offer letter and stand to beat out the competition, most of whom probably have to wait for financing approvals before purchasing a home.
Fall and winter are more challenging times to sell a house
What difference does it really make, you might ask? Think timing. Fall officially begins in late September. In some parts of the country, autumn is in full swing, and temperatures are growing colder. By the time winter solstice begins—about a week before Christmas—some states are already covered in snow. Days are shorter—and in multiple northern states, the sun sets by 4:30 PM, and buyers traditionally prefer to house-hunt during the day. Wouldn't you? The weather and the annual year-end holiday season—as well as vacations and closing up big work deadlines—are the primary reasons why these seasons aren't ideal for selling your home in the San Francisco Bay Area housing market.
The absolute best and worst times to sell your home
May brings with it early summer temperatures, longer days, and the end of the school year. This period traditionally signals the best time of year to buy San Francisco luxury homes. Much of the world—
except for Australia
—has emerged from the dark, freezing winter, and people are beginning to enjoy outdoor activities once again. Homebuying now is happening at a higher rate than other times of the year by about 10%; plus, buyers can move into their homes before the hotter, more intense summer temperatures occur, usually in late June through August. On the other hand, the worst possible month of the year to sell in the San Francisco Bay Area housing market is December. The first half of the month finds people scrambling to finish projects and organize year-end vacation plans. The last half of the month is rich with travel, staycations, and year-end holiday celebrations and parties. This isn't to say that homes won't sell in December, but any advantage you might glean from a strong housing market might be affected by the above reasons.

If you're selling your home, be ready to move! Don't postpone staging, packing, and finding a new home or alternate living arrangements to the last minute.

Seek the experience of realtors like Cece Doricko, who best know the area as to when you should start prepping your property to list among San Francisco luxury homes for sale.