From its exquisite vistas of the foggy Pacific to its array of arts and culture–ballet, jazz, opera, and extraordinary museums–San Francisco has become the most exclusive city in the United States for a reason: It is one of the most electrifying places to live in the country.

Its desirability isn't going anywhere anytime soon, either. Home and rental prices have continued to soar, while the city proceeds to grow its reputation as the epicenter of progress. Coupled with its natural beauty and luxury mindset, it's no wonder why buying a home in this coveted zip code is frequently deemed the acme of success.
If you are currently in the process of exploring Pacific Heights homes or other pieces of San Francisco real estate–or if you have arrived at the decision to list your property–it's crucial to have an understanding of where the housing market is headed. Leading San Francisco realtor
Cece Doricko
is your guide to walk you through what is expected to come to fruition in 2023. Read on for her insights and counsel.
Home prices may dip–but only slightly
In
August of 2022
, statistics revealed the median home price in San Francisco saw a decline of 11.6% from the preceding year. Nonetheless, the median price for a home in the historic city is still
$1.73M
, rendering it the
second highest
in the nation. (Manhattan ranks #1, with the cost per square footage coming in at roughly $10,000.) Paired with the fact that the cost of living in San Francisco is 169.3% higher than the national average, you can see why the city attracts affluent, discerning buyers.

Fannie Mac and Zillow, however, predict that the median home price will go down in 2023. This will only be a marginal dip, though. This means that if you are planning to sell your piece of San Francisco real estate in 2023, you may still see a robust profit. Indeed, reports show that 6% of homes in "The City by the Bay" sell above their asking price, while "hot homes"–what is defined as the most competitive residential properties on the market–sold an impressive 15% above the seller's asking price.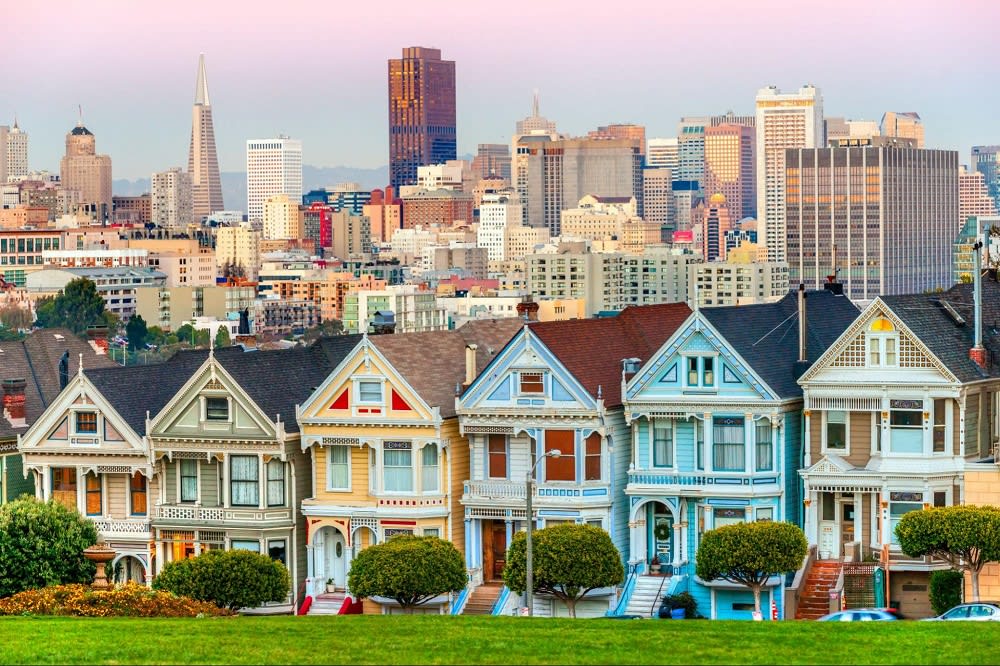 Photo courtesy of Shutterstock
There will be an increase in inventory
The state of the housing market is measured by several factors–and supply and demand is chief among them. A surplus of homes for sale, with tempered buyer demand, has a tremendous effect on the housing market. In August 2022, the number of
active listings
in San Francisco rose by 20.9% compared to the year before.

What does this mean for you, as a homeowner who may want to sell? You may have to stand out from the competition, marketing your home with extreme taste and eloquence and updating your home to compete with your neighbors' renovations. As for homebuyers? You will have a wider selection from which to choose, and once the growth rate of home prices normalizes in the middle of 2023–as experts anticipate–San Francisco could shift into a buyer's market.
The economy will shape buyer's decisions
The country has been on the precipice of its seat as people await to see if inflation will be tenacious–or if we will find ourselves in a recession. If it is the latter, the Fed may tighten its reins and continue to raise interest rates, which are already
the highest they have been in a decade
. This could persuade homebuyers to hold off on making a purchase. How dramatically this will impact the housing market, however, remains unseen. Some experts suggest a recession will lead to the median home price dropping; others indicate the rate of growth will decelerate until new construction–which slowed substantially during the pandemic–finds momentum again.
San Francisco will welcome homebuyers from nearby–and a quarter of homeowners will leave
Data demonstrates that, as of the fall of 2022,
many homeowners
in San Francisco are seeking new homes outside of the city–and even the state. Surveys show they will either relocate to another city in the San Francisco Bay Area, or move to Sacramento, Los Angeles, or the "second Silicon Valley," Seattle. Those who will migrate
into
the city, on the other hand, will be coming from Los Angeles, Sacramento, and Seattle–if ever there is a direct swap of residents.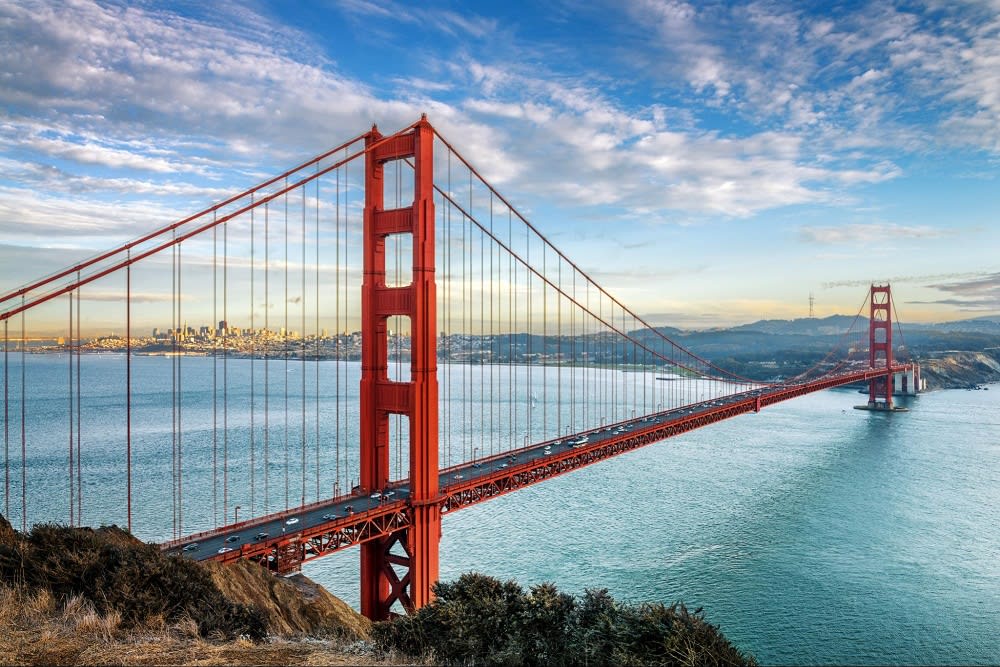 Photo courtesy of Shutterstock
San Francisco maintains a mix of properties
San Francisco may be one of the most sought-after cities in which to live, but its housing market is far from "across the board," and some neighborhoods experience higher demand than others. Both historically and to date, San Francisco's highest-priced real estate is in the neighborhoods of the Marina District, Presidio Heights, Pacific Heights, and Cow Hollow, where you will find a positively stunning assortment of Beaux Arts homes, Victorians, and Tudors, many with expansive views of the Palace of Fine Arts, the Golden Gate Bridge, and Alcatraz.

However, the high-profile properties in this area–which is known as District 7–tend to linger on the market longer, with homes selling for an estimated 98% of their asking price. In hot, popular neighborhoods–burgs renowned for their alluring mix of restaurants, bars, shops, and proximity to parks–the number of days on the market (DOM) for homes is much less. These enclaves include Noe Valley, Glen Park, Ashbury Heights, and Cole Valley. In other words, if you are searching for a home in the iconic city of San Francisco, you will have a range of properties and neighborhoods to explore.
Cece Doricko
is the professional you want on your side to help you navigate the San Francisco real estate market–no matter the season or year, and whether you are a
buyer
or seller. An expert in San Francisco luxury homes, she has spent the last 17 years successfully helping clients procure or sell residential properties. Cece's storied career in the corporate world has served her clients well, as she combines impeccable marketing skills with dynamite negotiating powers. Request a consultation with her today to meet your real estate goals.

*Header photo courtesy of Shutterstock